Collects. Transports. Prevents Overgrowth.
The new TRITON2™ Sputum Collection System is so much more than simply another system for collecting and transporting sputum specimens. Unlike other collection systems, the TRITON2 limits overgrowth by delivering NALC (N-acetyl-L-cysteine) along with a pre-measured open-and-pour buffering solution, to liquefy and stabilize samples at collection. Samples transported in the TRITON2 arrive stabilized, liquefied, and ready for processing.
The Importance of Controlling Overgrowth
According to the World Health Organization (WHO), over half of all Tuberculosis (TB) cases globally go undetected each year.2
Sputum smear microscopy remains the most widely used diagnostic; of the 767 million patient evaluations performed worldwide each year, approximately 88 million are sputum smears.3
Specimens submitted for mycobacteriology culture frequently contain normal commensal flora in addition to the mycobacteria scientists are hoping to
identify. Because mycobacteria are slow growing and require long incubation times, these contaminating non-mycobacterial organisms can result in breakthrough contamination, blocking the ability to detect the presence of the mycobacteria.
Effectiveness of culture systems and microscopy are greatly undermined by contamination with bacteria, fungi and/or commensal flora in sputum specimen samples4, which may result in failure to detect persons with active tuberculosis or cause unnecessary anti-TB treatment for non-TB cases.
In addition, errors in reading sputum microscopy may result in prolonged treatment, or unnecessary treatment termination, which predisposes the development of drug resistant tuberculosis (MDR-TB).4,5,6
The TRITON2 Sputum Collection System aims to improve quality of sputum specimens reaching laboratories and reduce errors in identifying mycobacteria. By reducing overgrowth in specimens, TRITON2 can aid in a more rapid and accurate TB diagnosis.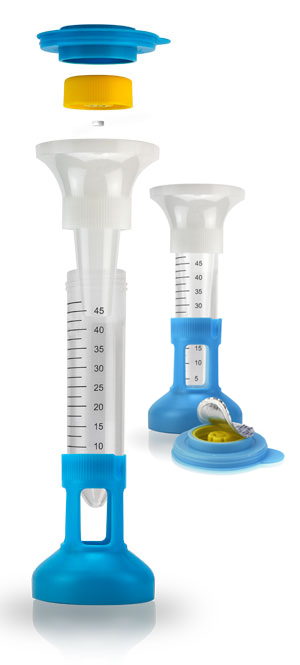 Simple Collection
TRITON2 is simple and safe for both patients and care providers to use. The funnel collects specimens directly into a standard 50 ml centrifuge collection tube, preventing contact with the rim of the tube, which then can be tightly sealed, further limiting the possibility of pathogen exposure.
Standardized Processing
With the addition of the buffer and NALC, native commensal oropharyngeal flora overgrowth is inhibited, and mucolytic activity supported, for up to 72 hours. Upon arrival to the lab, the specimen is ready for bacterial studies, molecular processes, staining, or decontamination for AFB culture.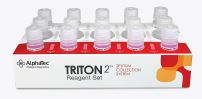 The TRITON2 Reagent Set (sold separately) is designed as a companion for the TRITON2 Sputum Collection System. It is a pre-aliquoted, open-and-pour decontamination, neutralization, and resuspension kit that standardizes sputum specimen collection and processing. Used together, the TRITON2 Sputum Collection System and Reagent Kit simplify the AFB processing of sputum samples, and provide maximum recovery of viable mycobacteria.

Specifications:
Standard 50 ml centrifuge tube
Stable, removable base
Safe, 'no-touch' re-sealable cap for reduced risk of pathogen exposure
NALC tablet sealed in oxygen-protected environment within patented cap
Pre-aliquoted, open-and-pour buffering solution
Re-sealable transport bag
Easy-to-follow instructions
Compatible with: Culture (solid and liquid), PCR/molecular assays, instrumented and manual mycobacterial growth systems, microscopic stains.
PRODUCT NAME
DESCRIPTION
QTY
PRODUCT #
TRITON2™
Sputum Collection Device
20 units
0005001
60 units
0005002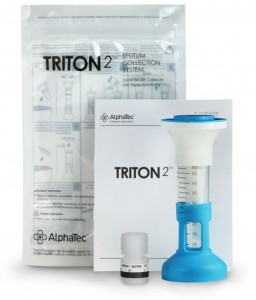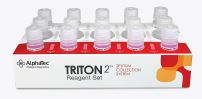 Have questions or are ready to order?