The importance of pre-analytical specimen processing in the diagnosis of pathogenic mycobacteria

Tricia L. Franklin and Yvette L. Vergnetti — Alaska State Public Health Laboratory — Presented at the ASM General Meeting 2010
Abstract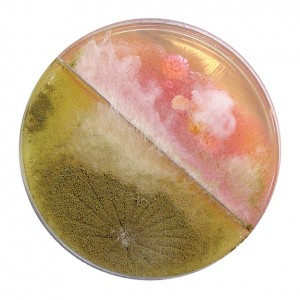 Inadequate or improper preparation of a patient specimen submitted for mycobacterial testing can lead to contamination of cultures and subsequent delays in reporting clinically significant results. Our laboratory experienced an increase in contaminated cultures during the summer of 2008 with an overall contamination rate exceeding 20%. After carefully reviewing our in-house pre-analytical processing method, we chose to evaluate our homemade digestion and decontamination reagents against commercially prepared reagents from Alpha-Tec® Systems, Inc (Vancouver, WA). In the initial investigation a total of 53 respiratory specimens were processed in parallel. The contamination rates were 32% and 5.6% for the homemade reagents and Alpha-Tec reagents respectively. There were seven known positive specimens processed in parallel and all mycobacteria were recovered in culture by both methods within 14-21 days. After a full transition to the Alpha-Tec reagents, retrospective data shows a consistent decrease in contamination levels and improved recovery of Mycobacterium tuberculosis complex (MTC) compared to the results achieved with using reagents formulated in-house.
Introduction
Prior to this evaluation, the Alaska State Public Health Laboratory (ASPHL) was experiencing a breakthrough contamination that exceeded 20% for multiple consecutive months (See Figure 1). This level of contamination required a significant commitment of time and cost to reprocess samples and repeat susceptibility procedures. Looking back further, we were consistently failing to meet turn-around-time (TAT) goals for identification and susceptibility testing. Having determined that this situation was
unacceptable, our laboratory began a thorough examination of each step of specimen processing to determine the causal factor.
Patients infected with MTC are contagious and spread disease to uninfected persons if diagnosis and treatment are not prompt. Delayed reporting of susceptibility results due to poor growth or contamination are more than simply arbitrary laboratory metrics; these delays directly affect the patient being diagnosed. A delay in identification and susceptibility may result in ineffective treatment of patients and the spread of antibiotic resistant strains of MTC increasing the danger of an already serious pathogen.
To maximize recovery of pathogenic mycobacteria and minimize contamination, it is critical to follow strict procedures regarding exposure time to digestion-decontamination solutions and buffers, pH, vortexing, centrifugation speed, and temperatures during pre-analytical specimen processing. Our laboratory historically used the industry standard N-acetyl-L-cysteine/sodium hydroxide (NALC-NaOH) decontamination method with 0.067M phosphate buffer (M/15). Culture methods include both BD™ BBL® Mycobacterial Growth Indicator Tube (MGIT)2 liquid media and Middlebrook 7H10 solid media. Susceptibilities are performed using the BACTEC™ MGIT™ 960 for first-line drugs; Streptomycin, Isoniazid, Rifampin, and Ethambutol (SIRE). We confirmed that we were following proper procedures, our reagents were prepared correctly using in-date stock, and all reagents and media were meeting QC requirements.
As a last resort we increased the concentration of our decontamination solution from 3% to 5% NaOH and then subsequently to 4% NaOH. While an elevated contamination level is unacceptable, very low rates of contamination indicate that the pre-treatment conditions are too harsh and eliminate not only bacteria and fungi but also mycobacteria.1 This increase in concentration certainly reduced our contamination rate, but we also felt it was preventing us from recovering viable mycobacteria from the patient samples we received as time to growth concurrently increased (See Figure 2).
After determining that specimen quality and extended transportation times were not the causal factors in the increased contamination rates, we suspected that our decontamination process was inadequate and began to investigate commercial processing reagents.
Materials and Methods
Parallel Study with Alpha-Tec Reagents
During our review of the available commercial products, we found that most were duplications of the in-house reagents we had been preparing inexpensively and using for decades.3, 4 Based on anecdotal evidence from other mycobacterial labs and marketing claims, we proceeded with a parallel study comparing our in-house reagents to Alpha-Tec® Systems NAC-PAC™ RED. Alpha-Tec advertises a reagent system that improves the recovery of pathogenic mycobacteria and reduces the occurrence of contaminated / reprocessed specimens by rigidly controlling pH throughout the specimen preparation process.5
The Alpha-Tec reagents we used for our study consisted of the 3% NAC-PAC RED digestion and decontamination solution, NPC-67™ Neutralizing Buffer, and PRB™ (Pellet Resuspension Buffer). The NAC-PAC RED utilizes NALC as the digestant, NaOH-TSCA as the decontaminant, and contains an integral pH indicator so pH can be monitored visually throughout the procedure. The NPC-67 Neutralization Buffer is a 67mM buffer that replaces the standard M/15 in the procedure and can effectively neutralize the NaOH in the NAC-PAC RED following the digestion and decontamination step. This
neutralization can be visualized by a color change from pink/red to colorless. Following centrifugation and decantation, the resulting pellet is resuspended with the PRB to produce a tightly controlled final pH range of 6.8-7.2 for optimal growth in culture. Procedurally the steps and timings for the Alpha-Tec protocol were comparable to our current practices.
Our parallel study consisted of 53 split specimens with adequate volume (~8-10 ml), processed in parallel; one specimen with in-house reagents, the other with Alpha-Tec reagents. The contamination rate for the specimens using in-house reagents at 4% NaOH was 32%. The contamination rate for the Alpha-Tec reagents was much lower at 5.6% for the same specimens. During the parallel study we measured the pH at various stages (decontamination, neutralization, and resuspension) for both in-house and Alpha-Tec reagents. We found that the pH was consistent at >13 for decontamination for both systems. At neutralization, the in-house M/15 buffer was only able to achieve pH 11 while Alpha-Tec was consistently at pH 8. At resuspension the pH for the in-house reagents ranged from 8-10, while the Alpha-Tec reagents were consistently at pH 7. Alpha-Tec reagents were able to maintain tighter pH limits.
Results
Costs
While the results of the parallel study with Alpha-Tec reagents were very encouraging, the increased cost associated with the purchase of these reagents threatened to prevent their adoption despite their advantages. Since it was apparent that the reduction in cost associated with reprocessed specimens and repeat susceptibility testing might offset at least some of the cost associated with the Alpha-Tec reagents, our laboratory underwent a thorough cost analysis using retrospective data to determine the true cost of both methods to the laboratory.
On a direct, per-specimen basis, reagents made in-house for the tuberculosis diagnostic processing represent an initial savings to the laboratory compared to pre-packaged commercial reagents. The initial cost savings resultant from in-house reagents soon evaporates when the totality of costs associated with the identification and susceptibility procedures are examined. The Alpha-Tec reagents resulted in a decrease in contaminated
specimens significant enough to offset the increased initial cost (See Figure 3)
Discussion and Conclusions
Now that our laboratory has been using Alpha-Tec's specimen preparation system for over a year we can objectively describe the results. Overall, we have seen a significant reduction in contamination rate (See Figure 1) which has concurrently reduced our laboratory's workload and associated costs (See Figure 3).
While a reduction in contamination is important, diagnostic accuracy is the single most important factor to be considered when making decisions regarding laboratory protocol. Since our lab began using Alpha-Tec's reagents, we have also experienced a reduced turn-around-time for identification and a significant reduction in turn-around-time for susceptibility testing (See Figure 2) indicating better recovery of mycobacteria than we were able to achieve with any of the conventional reagent methodologies we had previously employed.
Even though it is rarely considered in the modern diagnostic laboratory, the specimen preparation process that must occur prior to culture, identification, and susceptibility testing is of significant importance to the final outcome and thus the treatment of the patient.
References
1 Peres RL, Maciel EL, Morais CG, Ribeiro FCK, Vinhas SA, Pinheiro C, Dietze R, Johnson JL, Eisenach K, Palaci M. Comparison of two concentrations of NALC-NaOH for decontamination of sputum for mycobacterial culture. Int J Tuberc Lung Dis, 2009; 13, 12: 1572-1575.
2 Becton, Dickinson and Company (BD). BBL® MGIT™ Mycobacteria Growth Indicator Tube, OADC Enrichment, PANTA™ Antibiotic Mixture package insert. 8809501JAA (1105) 6/20/2006. Available at: http://www.bd.com/ds/technicalCenter/inserts/8809501JAA(1105).pdf
3. Hardy Diagnostics Product Inserts. Bovine Serum Albumin 0.2% available at: http://www.hardydiagnostics.com/catalog2/user/ProductDetails.asp?poid=Z81
TB Prep Kit-Red available at: http://www.hardydiagnostics.com/catalog2/user/ProductDetails.asp?poid=Z158
Phosphate Buffer available at: http://www.hardydiagnostics.com/catalog2/user/ProductDetails.asp?poid=U192
4 BD™ BBL® MycoPrep™ Specimen Digestion/Decontamination Kit for Processing of Mycobacterial Specimens. Package Insert Revision 0207, Revised Date 02/01/2007. Available at: http://www.bd.com/ds/productcenter/240862.asp
5 Alpha-Tec Systems, Inc. NAC-PAC™ EA3 A.F.B Digestion System. Package Insert Revision 2.00, Effective Date: 12/14/07. http://www.alphatecsystems.com/index.htm
NAC-PAC™, NPC-67™ and PRB™ are trademarks of Alpha-Tec Systems, Inc., Vancouver, WA, USA. ©2014, Alpha-Tec Systems, Inc. All rights reserved.
CC14-258, Effective Date: 3 Oct 2014, M-PO-AK2.B